Compatible XF Versions

1.0
1.1
1.2
1.3
1.4
1.5
Additional Requirements

The addon is connected to CleanTalk Cloud Anti-Spam service using API. https://cleantalk.org/about

CleanTalk is a premium anti-spam service, you can look at the pricing here https://cleantalk.org/price

To get access key you should register at Cleantalk and create an account.

Need PHP version 5 or higher.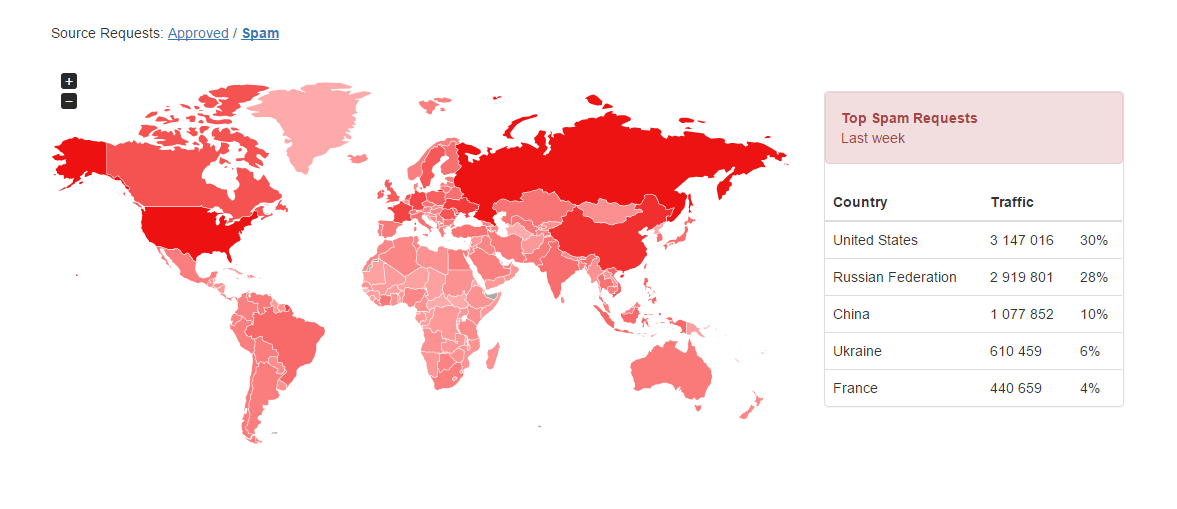 MOD checks new registrations
and comments
on the forum using a series of tests to detect spambots - blacklisted IP, EMAIL address, the presence of JavaScript, form submitting time, etc.
We have developed antispam for WordPress that would provide
maximum protection from spam bots
and you can provide for your visitors
a simple and convenient form of comments/registrations without annoying CAPTCHAs and puzzles
. Used to detect spam multistage test that allows us to block up to 100% of spam bots.
The anti spam method offered by CleanTalk allows to switch from the methods that trouble the communication (CAPTCHA, question-answer etc.) to a more convenient one.
How does it work?
A visitor writes a comment or registers.
CleanTalk plugin sends action parameters into the CleanTalk cloud.
Service analyzes the parameters.
If this is a visitor, the comment will be published. If it's spam bot, then CleanTalk blocks this comment or registering.
Parameters are written to the log which can be viewed in the Control Panel service.
Spam attacks log
Service CleanTalk (this MOD is a client application for CleanTalk anti-spam service) records all filtered comments, registration and other spam attacks in the "Log of spam attacks" and stores the data in the log for up to 45 days. Using the log, you can ensure reliable protection of your website from spam and no false/positive filtering.