eNom Email For WHMCS
is a handy and easy to use module which allows your clients to manage eNom email accounts directly in your favourite web hosting automation platform. Concurrently, you will be able to automate the accounts provisioning in WHMCS as well as control these accounts from the admin area.
The module is highly intuitive, yet it offers both you and your clients a complete functionality required for an effortless management of eNom email accounts within your WHMCS.
Order
eNom Email For WHMCS
today and introduce the excellence of eNom to your system! Those from your clients who use eNom domains will greatly appreciate such convenience.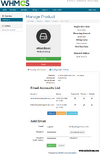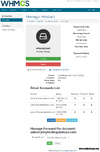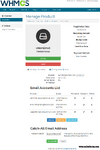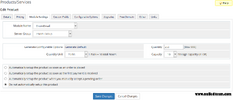 Admin Area Features:
Create Account
Terminate Account
Renew Account
Client Area Features:
Change Password
Create / Remove Mailbox
Manage Mailbox Forwarding
View Mailbox Quota
Define Catch-All Email Forwarder
Log In To Webmail
Configurable Options:
Mailboxes Quantity
Storage Capacity
General Info:
Configurable Options Support
Define Additional TLDs & gTLDs
Multi-Language Support
Supports WHMCS Templates Five and Six
Supports WHMCS V5 and V6